Gail Noble-Sanderson
Historical Fiction& Cozy Mystery Author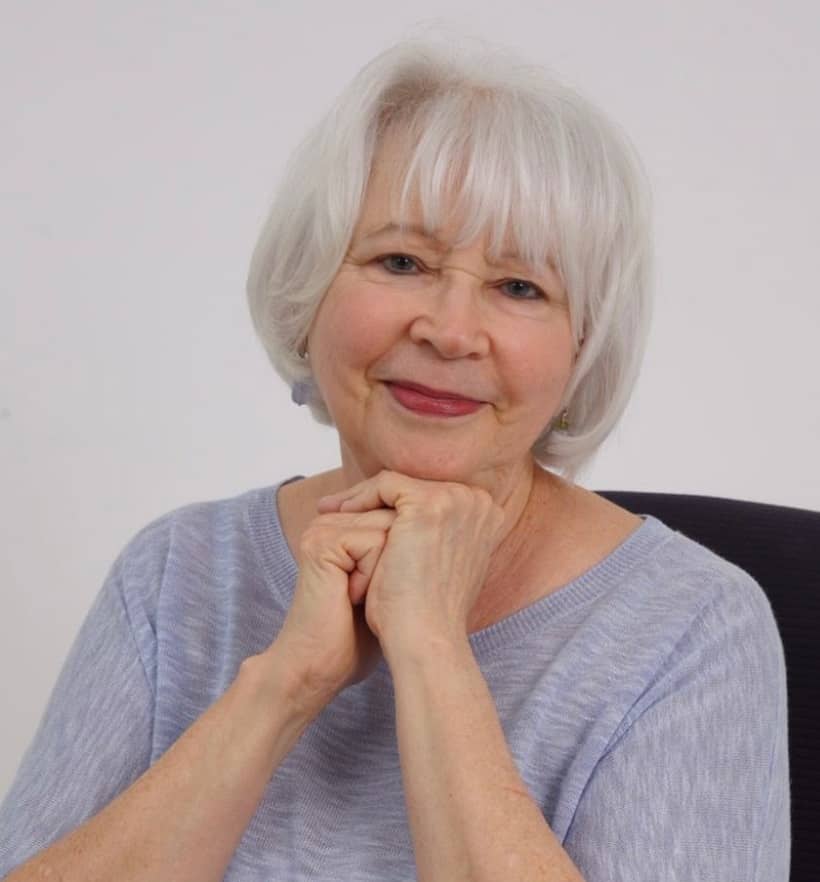 Gail grew up in Ohio moving to northern California in her early twenties. Her daughters Laura and Michelle were born in Salinas, California, and when they were very young, they moved to Charlotte, North Carolina and later north to Urbana, Maryland. One more move took them to the beautiful Pacific Northwest where Gail and her family have lived for the last thirty-five years. She and her husband Terry are a blended family and have five amazing daughters and nine wonderful grandchildren.
Gail attended Western Washington University receiving both her undergraduate and graduate degrees in Communication Sciences and Disorders and enjoyed a productive and rewarding thirty-year career as a Speech-Language Pathologist providing therapy and instruction to children with special needs, later serving as the Director of Rehabilitation in a regional hospital and finally ending her career teaching at Western Washington University.
Throughout her career Gail wrote and published instructional programs for children with special needs. Ten years ago, she turned her love of writing to fiction completing the three awarding-winning historical fiction novels in her Lavender Meuse Trilogy series. She is currently writing a cozy mystery series that takes place in Wales. Gail self-publishes through her publishing house, Noble Press.
Gail and husband Terry love to travel the world including two trips to France during the research and writing of her first three books, The Lavender House in Meuse, The Passage Home to Meuse, and The Lavender Bees of Meuse. A trip to Wales is certainly on their agenda as she completes her first novel in the new cozy mystery series, "The Book of Rules". The book's protagonist, a young woman named Drew Davies, lives in the village of Mumbles, Wales, and works in the railway depot in Swansea, Wales. She, along with her Granda, her Nonna and a colorful cast of friends, become involved in Drew's sleuthing as she attempts to solve the mysteries in this new series of novels. Stay tuned for updates on all the books!
We've just returned from a month in Europe and as I am looking through the pictures to add to this newsletter, I realize again how much ground and sightseeing can be done over a month's time. Wales was our first stop where John and Carol Powell, friends and...
read more