The end of July found us at West Yellowstone in Montana at beautiful Lake Hebgen. We met daughter Taryn and her family at the lakeside campsite and enjoyed a week of great fishing and family time with our grandsons Wyatt and Colton. The wilderness was also alive with ravenous multitudes of mosquitoes who enjoyed feasting on our bodies. Long pants, shirts, and repellants were no deterrent to these determined critters. But on the pristine lake, only the fish were rising in the air. We saw bear, elk, pelicans, and license plates from all over the country as the boys were determined to find signs of tourists from all fifty states. We so loved our little cabin in the woods and it was the perfect size for having lunches and dinners with our family. We towed our boat and drove the trip enjoying the vast beauty of Montana.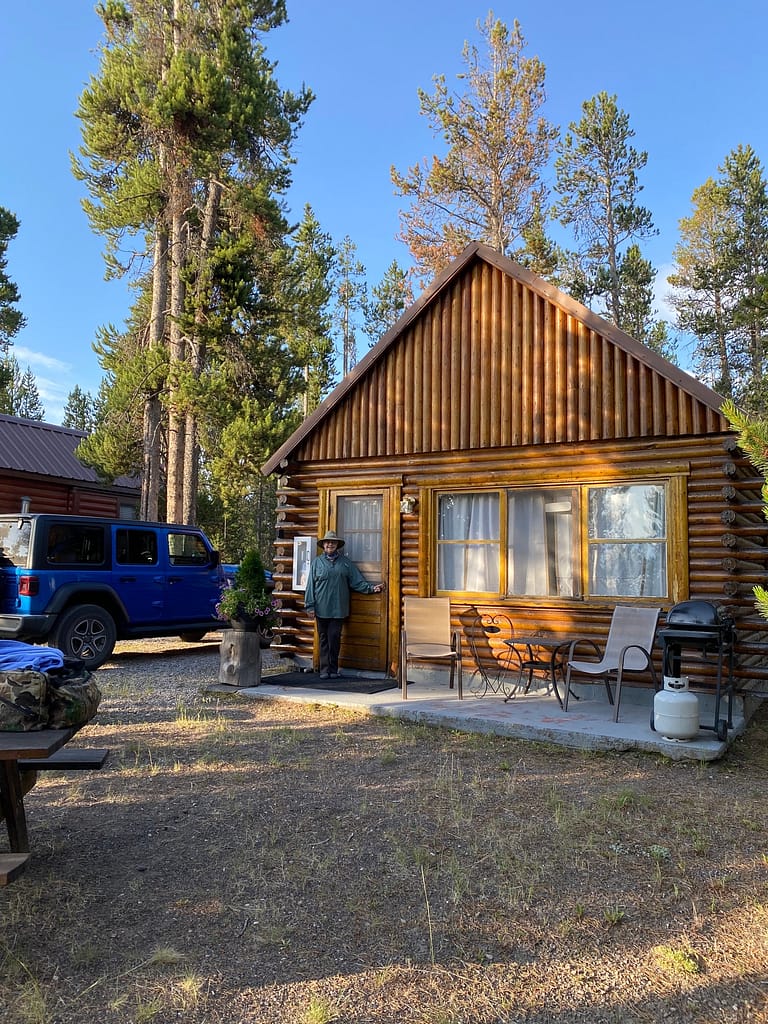 Adventures in Writing and Reading
I am very excited to announce that the new cozy mystery, The Book of Rules, has been submitted to the 2022 Chanticleer International Books and Reviews contest in the category of Mystery and Mayhem. Yahoo!!! Next, Editor Sally and I will read through the book ONE MORE TIME (we are always reading it "one more time") and then I will send it off in September for typesetting with the talented Jason Enterline at his company Enterline Designs in West Virginia. Jason has helped design the formatting for all my books and covers and it is always a great pleasure to work with him.
Between now and the first of September, I will write a Reader's Guide for the book, ask two or three other authors if they would be willing to read the book and possibly write a brief review for the back cover, write the back cover synopsis, and have photographer Travis Christians take a new photo. 
I am also spending time most days putting together a marketing plan for the new book. Marketing is always very challenging for me and, for most independent authors like myself, without an agent or a larger publishing house, the work of marketing falls solely on us. I love so many aspects of having complete autonomy regarding writing and self-publishing my novels, but marketing isn't one of them. It is very, very challenging to get your book "seen" among the millions of new books that are published every year (4 million books were published in 2021 in the US alone) but I've successfully marketed three other novels through Noble Press so on to number four! And I truly believe, if my stories are meant to be read, they will find their way to readers who will enjoy them. I do hope you will be one of those readers!
Gardening and a Recipe
The dog days of summer have arrived and sounds like you are having the same temps and higher wherever you may be. Mandy and I like nothing more than sitting under the shade of the big blue spruce talking over the day's gardening chores we accomplished and reminding one another to stay hydrated.
The flowers are in their glory and the vegetables are growing and overflowing the gardens. It is a great joy to see it all blooming and growing so rapidly under the nourishing sun. The squash plants (of course the ever-abundant squash!) have escaped the confines of their garden enclosure. These are spaghetti squash that Mandy is sitting next to. She asked me why I always plant so much squash. I had no answer…
Recipe for August – A Hydrating Elixir
Ingredients:
1 large glass
Water
Ice
1 slice of lemon or lime
1 sprig of fresh mints
I also add the juice from a couple slices of watermelon
Instructions:
Fill the large glass with or without the ice
Fill the glass with water
Add the lemon or lime slice
Add the sprig of mint and melon juice
Drink this wonderful elixir throughout the day 
  Stay Hydrated and Bon Appetit!