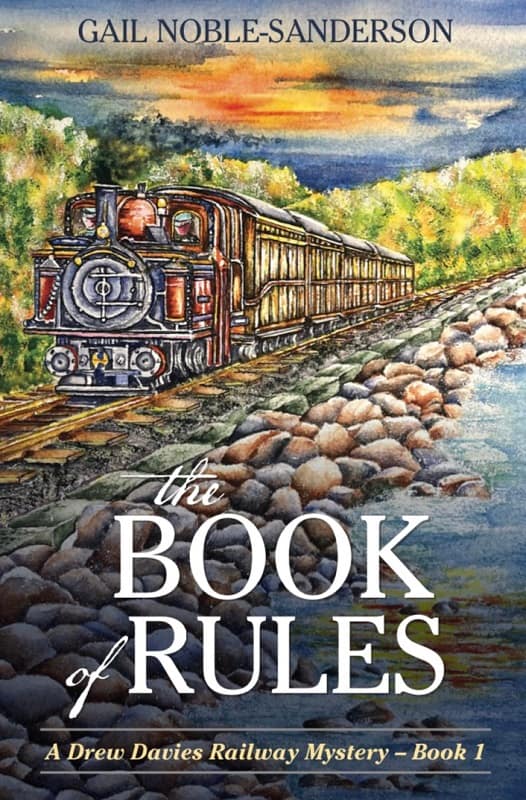 (Book One of Drew Davies Railway Mysteries series)
Wales, 1946. In the beautiful seaside village of Mumbles, Drew Davies, a young Welsh woman, is determined to pursue a career in a profession that has been historically denied to women. Living with her grandparents in their charming stone cottage, Drew's quiet life changes course suddenly when murder, espionage, and a cast of scoundrels and saints enter the picture, but not even murder can stop Drew in her tracks. This is is the first historical cozy mystery in Gail's new Drew Davies Railway Mysteries series.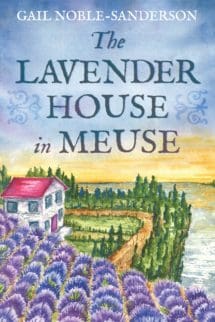 The Lavender House in Meuse
(Book One of The Lavender Meuse Trilogy)
Marie Durant Chagall, the well-educated daughter of a wealthy shipping merchant, is living a privileged childhood with her half-sister, Solange, in Marseille when their cultured world is shocked into change with the chaos of World War I.
Feeling restless and a desire to contribute, Marie volunteers as a nurse with the French Red Cross and quickly finds herself embroiled in the brutal, bloody battlefield of Verdun.
Injured both mentally and physically and suffering a severe crise de tristesse sombre, a crisis of black melancholy, Marie eventually returns to life through the unexpected gift from her mother, who had died a few weeks after giving birth to Marie: a house among the lavender fields on the Meuse River, which Marie reluctantly opens up to care for fellow wounded souls.
The Lavender House in Meuse presents an emotional, intriguing, and sensitive account of the crises of World War I and one woman's journey towards recovery and growth.
The Passage Home to Meuse
(Book Two of The Lavender Meuse Trilogy)
The year is 1923 and the world continues its recovery from the ravages of World War I. In this second historical novel in the Meuse Trilogy, MARIE DURANT CHAGALL, now 27 years old, continues her own journey towards recovery, planning a return to nursing with a grand scheme of opening a rural health clinic, La Clinique Meuse.
Pressured by her Papa and sister Solange, now living in New York City, Marie reluctantly consents to a visit and sets sail on the beautiful SS Paris. Her experiences aboard ship, in America and in Paris at La Hospital Pitie-Salpetriere before returning home again to Meuse, propel her forward towards her destiny in ways she could not have imagined.
People from diverse and intriguing backgrounds and familiar characters from book one, The Lavender House in Meuse, journey alongside Marie, their own search for new beginnings often intersecting her own. The Passage Home to Meuse is a riveting account and vivid adventure of one woman's tenacity and determination to take back her life ultimately finding the journey is the true destination.
The Lavender Bees of Meuse
(Book Three of The Lavender Meuse Trilogy)
France, 1939. After many years enjoying her peaceful existence in northern France, Marie Durant Chagall, a rural nurse practitioner, is thrust once again into the conflict of war as the dark days of World War II bring untold challenges to the countryside of Meuse. Beside loss and sacrifice lie courage and ingenuity, and with the help and resilience of her close friends, Marie must decide what she is willing to risk in saving those unable to save themselves. The Lavender Bees of Meuse, the third novel from award-winning author Gail Noble-Sanderson, is an intriguing weave of historical fiction, romance, and suspense.