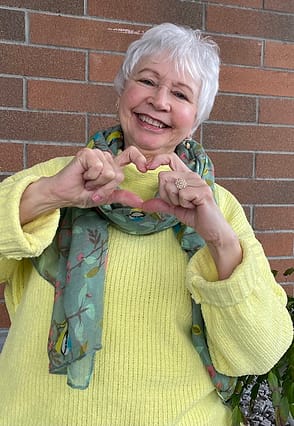 According to an informal poll conducted by me, everyone I speak with is ready and waiting for spring. However, wily ole Punxsutawney Phil saw his shadow today predicting another 6 weeks of winter. But I have never put much store in Groundhog Predictions, and since my chickens (great predictors of weather) did NOT see their shadows today, it is clear that spring is in the air and among the snowflakes falling today. February can certainly be a weary month of bleakness but literally in the middle of it there is Valentine's Day. I know that many do not feel this is a "day" at all and can even be depressing. But it can be a reminder to tell those that mean so much to us, that they mean so much to us. So Happy Valentine's Day to you from me!
Adventures in Writing and Reading
Next week my manuscript of The Book of Rules will be sent to Editor Sally for a full read-through. Between now and then I will continue to add historical elements specific to the continued rationing of not just food stuffs but so many goods and items. In the UK, the summer rains of 1946 ruined the wheat crop and a complicated rationing system for breads and flour was implemented in July 1946.
People began eating more potatoes but the hard winters of 1946-1947 destroyed much of the stored potatoes and subsequently, potatoes became rationed. As rationing continued, people were encouraged to grow more of their own food, storing and canning it for the lean months.
The holidays in the winter of 1946, even with the challenges of living in a post-war world, were the first in years that Western Europe was not filled with the anxious fear of on-going war. People were wanting a return to normalcy and were determined to celebrate both an end to World War II and a somewhat typical Christmas. But the heartache suffered by those who lost so many they loved and would never celebrate with again, must have over-shadowed the hard-fought victory. War always begs the question; at what cost?
Gardening and Cooking
Since it is Loveurary (I borrowed the word from Hallmark) and you may want to bake up a little something special, I have included a recipe for a divine red velvet cake with a rich cream cheese icing. Along with this recipe comes a comical memory. It wasn't quite as humorous when it happened 45 years ago but today it is a favorite cooking disaster tale.
On that particular February, we were living in Maryland. I, along with daughters Laura and Michelle, six and four respectfully, decided to try our hands at making the beautifully romantic red velvet cake. The girls were always eager kitchen helpers, and I assured them it would be a fun baking adventure.
Ingredients were gathered and combined, and the batter was in the standing mixer, red as called for and blending away. The three of us were watching over the mixer when suddenly it went quite haywire as batter began flying up out of the bowl splattering us and everything in the kitchen. I was so startled that it took a moment for me to quickly pull the plug. The girls lost no time in licking the batter off their hands…and arms and laughing their heads off.
At the time I was so disappointed as there was little batter left in the bowl – certainly not enough to make a cake and, truth be told, everything needed wiping and cleaning immediately before stains set in from the red dye. So, into the sink went the bowl and beaters, and into the bath went the girls. I finished cleaning up the kitchen as I listened to the girls giggle at how their bath water was turning red.
So much for my efforts at baking the elegant red velvet cake. It took me years to find the time to make it again and, when I did, I had a new mixer and a different kitchen. This time I lived in Washington State and now had five wonderful daughters. The recipe below is one I have used for years now. The secret to a good red velvet cake is to balance the subtle touch of tart, resulting from the buttermilk and vinegar, with the underlying chocolate flavor and the sweetness of the rich cream cheese icing. Despite what you may have read or heard, there is NOTHING difficult or mysterious about making a great red velvet cake. That is, as long as your mixer doesn't go haywire!
Red Velvet Cake and Frosting Recipe
Preheat oven to 350 F (177 C). Bake 28-32 mins. for two pans. A shorter baking time for 3-4 pans
A note: Red velvet cakes are often made with three or four layers. You can make two layers as well, but multiple layers give the cake a more elegant look.
2 and 2/3 cups (295 grams) cake flour
2 large eggs
¼ cup (22 grams) unsweetened cocoa sugar
½ cup (120 ml) vegetable oil
½ tsp. salt
1 (1-ounce) bottle of red food coloring
1 tsp. baking soda
2 tsps. pure vanilla extract
1/2 cup (115 grams) unsalted butter – room temp  
1 tsp. distilled white vinegar
1 and ¾ cups (350 grams) granulated sugar
1 and 1/3 cups (320 ml) buttermilk room temp
Instructions:
Preheat oven to 350 F (177 C). Use nonstick cooking spray, coat the pans and line with parchment paper. Put aside
Using a large mixing bowl, combine flour, cocoa powder, salt and baking soda.
Use an electric mixer or stand mixer, to cream together butter and sugar for 4-5 minutes. YES, that long as it will make the cake lighter. Add eggs and combine, then add oil, red food color, vanilla and vinegar. Scrape the sides of the bowl as needed.
Mix in dry ingredients in three measured portions, alternating with buttermilk and finally adding the dry ingredients (flour, cocoa powder, salt and baking soda that you have set aside in a bowl) until just blended. Do not over mix.
Pour the batter evenly between the prepared pans and gently moving them to ensure they are level
Bake at 350F (177C) for 28-32 mins. Check for a clean toothpick. Carefully remove the pans unto a wire rack to cool. Remember, if you are using three or four pans, the pans will not be as full and will bake faster. Keep an eye!
Cream Cheese Frosting
12 ounces block of softened cream cheese   
3 cups (360 1 and 1/2 grams) powdered sugar
3/4 cup (175 grams) unsalted soft butter      
1 and ½ tsp. pure vanilla extract
Using hand mixer and large bowl or stand mixer, beat the cream cheese until soft and smooth. Add butter and mix for about 30 seconds to 1 minute until blended and smooth.
Mix in powdered sugar and vanilla until completely blended; scrape sides as needed.
Assembling Your Delicious Red Velvet Cake
Level the tops of each cake layer with a knife as needed. Place the bottom layer on a cake plate and frost evenly. Add the remaining layer(s) and frosting each layer before adding the next. Frost the top and sides.
Decorate with chopped nuts, fruit, candies, flowers (so romantic), or more icing using decorative tips.
Bon Appetit!!!