June 21 is the summer solstice, the official first day of summer in the Northern Hemisphere. On the solstice, planet earth is tilted at an angle towards the sun where it receives the longest duration of sunlight making solstice the longest day of the year. Here in the Pacific Northwest, the sun rises before 5am and we have daylight until almost 10pm. I love these long days of light where we can be outside more than in. Now, if our temps would warm up, summer would truly have arrived. For many of you, I know you are having very high temps and not much rain. If only I could, I would gladly send you some of our liquid sunshine.
Adventure in Writing and Reading
The lavender is blooming and filling the air with its luscious scent which prompts me to harvest some of my culinary lavender. I have a wonderful book entitled, Lavender by Bonnie Louse Gillis which is full of wonderful recipes for all things lavender. The full color photographs on every page in the book are exquisite. This week I'll be making Bonnie's apricot lavender scones and have included the recipe below.
This week is the annual Chanticleer Authors Conference in Bellingham, WA, which is held along the spectacular waterfront of Bellingham Bay at the beautiful Bellwether Hotel. Every year I look forward in great anticipation to the classes and workshops by top level authors and presenters. The conference begins on Thursday and ends Sunday, 6/26/22, with The Books by the Bay Festival sponsored by Village Books. The book fair, also held at The Bellwether Hotel, is open to the public and showcases all the books the authors in attendance will have for sale. You can browse and chat with each of us as you shop for your next great read.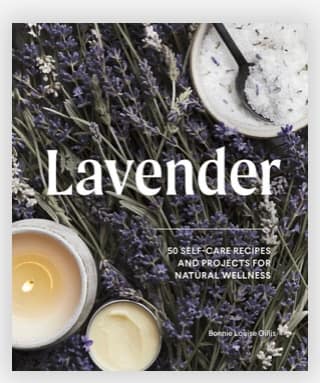 Gardening and a Recipe
With our cool temps and wet spring, the gardens have been slow to take off. The veggies and flowers are all planted but everyday when I check on then, the ask me the same question – when will the sun arrive? I tell them it's coming, and they are doing a great job. The good news is the forecast looks like sunny days are just ahead.
One of my favorite things about this year is having our ten-month-old German Shorthaired Pointer, Mandy, joining me in all things outside. As I plant, she sits beside me with her ball in her mouth hoping I might toss her one of the black plastic containers the plants come in so she can run around the yard tossing it up in the air to catch and chomp to hear the crackling noise it makes. She places each one in a pile on the grass with her ball and then comes seeking another from me. She is funny, sweet, exorbitant and has boundless energy. She is such a wonderful friend and compassion to us.
And here is the recipe for the scrumptious lavender apricot scones!
Lavender Apricot Scones
Ingredients
Confectioners sugar
2 cups all-purpose flour
1/3 cup sugar
1 tbls. baking powder
¼ tsp. fine kosher salt
½ chopped dried apricots
½ dried cranberries
½ cup chopped walnuts
1 1/3 cup cream (can be lavender infused) plus more if needed
¼ tsp. dried purple culinary lavender buds (L. angustifolia buds)
Sugar for sprinkling (I use lavender sugar)
Instructions
Preheat oven to 400 degrees F.
Line a large baking sheet with parchment paper
Dust your work surface or pastry mat with confectioner's sugar
In large bowl, combine flour, sugar, baking powder, and salt. Mix well with sturdy spoon.
Stir in apricots, cranberries and walnuts. Break up any clumps. Add the cream and stir till just blended. I also add the lavender buds at this time, or you can wait and add the buds to the tops of the scones before baking.
Place dough onto dusted work surface and knead until smooth – about a dozen cycles of pressing, folding and turning. Add slightly more cream if needed, 1 tbl. at a time.
Press and shape the dough into a circle about 1" thick. Sprinkle sugar on top (and add the buds now if you wish). With a sharp knife, cut the circle into 8 even wedges. Transfer the wedges to the baking sheet.
Bake about 18 minutes until golden. A toothpick should come out clean.
Serve warm with butter, jam or honey lavender.
So delicious with morning tea or coffee.
Bon Appetit!