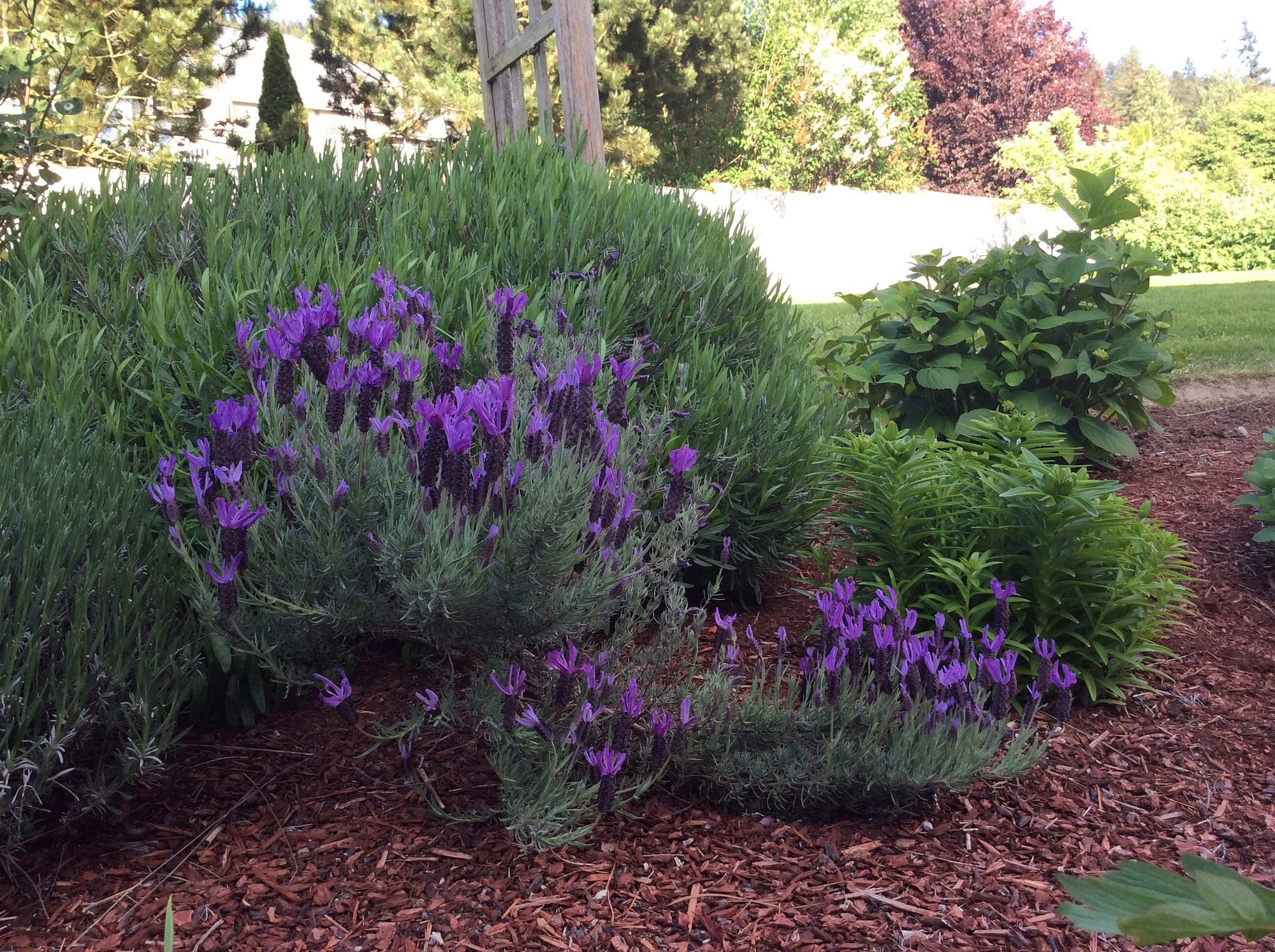 The lavender in my gardens is preparing to bloom. The chubby yellow and black bumblebees are flying around the lavender bushes impatient to gather its nectar. The honey bees as well flit from the pansies to snap dragons and then land on the still-closed blooms of the lavender. Everyday as I watch the bees and the buds just about to open, I find myself smiling, telling the bees truly it will be worth your wait.
I have many varieties of lavender including what we in the states call "Spanish" lavender. The botanical name for this beautiful flower-topped variety is "Lavandula stoechas". They bloom weeks before the lavender varieties we more closely associate with French lavender of which there are countless varieties in colors ranging from white to deep purple and all shades in between.
I have included in this blog, a picture of one variety of Spanish lavender growing in my gardens. Stay tuned as the bees and I await more of the lavenders to bloom. I always wish I could taste the lavender honey from these bees' hives. I am happy that in my book Marie and the good Sisters from the convent do indeed gather the honeycombs from Marie's fields of flowing purple lavender enjoying the honey for themselves and their customers.