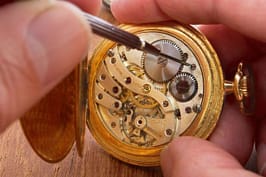 While I am researching and writing my next historical novel, I find that ideas for short stories continue to come to mind.  This usually occurs shortly after I wake up (sometimes I dream the stories). If I  take the time then and there, in that early morning fog-0f-mind, to make notes, especially writing down the dialogue, the story becomes what I believe it intends to be.  However, if I just assume I will remember all the details of setting, characters, who said what, the smells and textures of the story's elements, and write it down later, it just isn't the same.  I am learning to take the time, in the moment, to listen to those promptings of spirit and imagination and capture those moments of vivid creativity.
Learning to take the time to act on what are important moments in our lives, those often daily prompts to call a friend or family member, send a thank you or condolence card, a text or email letting them know they are in your thoughts, remembering a birthday or anniversary, or making a stop to give someone a much needed word of encouragement and a generous hug.
And most important, taking even a short while every day, to do something that brings us joy, allows us to self-reflect, to center down into who we are and acknowledge feelings – purposefully pausing to check in with ourselves to see how we are fairing.  While reading is a favorite past-time of mine and perhaps for you as well, it doesn't allow us to really spend time with ourselves.  And while the experience of meeting ourselves honestly may not always be comfortable, for who knows what we will find waiting for us, it is so very important to find the time, important for our health and happiness in all ways.
I attempt ("attempt" the operant word here), to take moments and minutes throughout the days to listen to myself as I contemplate the state of my being.  I encourage you to do the same.  We cannot give our best if we are not cognizant of what is best for us. Let's make the time!