As an author of historical fiction, specifically dealing with World War I and World War II, it is shocking to realize that countries are still engaging in unprovoked and premeditated war. That Russia has invaded Ukraine, an independent and sovereign nation, resulting in the deaths of thousands of innocent Ukrainians and destroyed the infrastructure of their country, is beyond understanding. And this destruction has occurred in less than three weeks. While it is heartening to see most of the world rally round Ukraine with support, including sanctions, weapons, and humanitarian aid, it will most likely not be enough to stop the Russian onslaught of terror without further involvement from these same countries, including the USA. Wars have always been started by men sitting in their palaces of power sending young men and women to go do their killing for them in hopes of securing their own perverted sense of greatness in the annals of history. And here, again, is another man doing the same and how do we stop this insane madness? What is to be the world's response?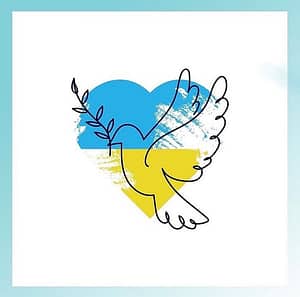 Adventures in Writing and Reading
This week I began reading Diane Gabaldon's new book, Go Tell the Bees That I Am Gone. The hardcover book is very large with 912 pages divided into 50 short chapters. The reviews on the book are mixed. It has been 7 years since her last book in the Outlander series and I would have done myself a favor had I read the last book again before starting this new one as it references, as it should, many characters and events from previous books that are not crisp in my memory. The undercurrent of the new book, beginning in 1779, focuses on the rumors of war with England for independence and how the colonies prepare for the inevitable. Specifically how the Frasers and those on the ridge prepare. The chapters read like short vignettes describing the turbulent times and the ongoing experiences of Jamie, Claire, their family, and residents of Fraser's Ridge. Again, being a writer of history, I find the accounts of the events leading up to the American War of Independence the most interesting part of this well researched saga.
Gardening and Cooking
Being March in the Pacific Northwest, and still having snow as of last week, we wait for any chance of frost to subside before we plant for spring. But I have my early flower seeds ready to go. They include zinnias, poppies, bachelor buttons, and packets of mixed spring flowers for cutting. Vegetable seeds for a late March planting will be carrots, radishes, snap peas, and a variety of lettuces. And the strawberries are already looking refreshed and ready for another season. I always experiment with different varieties of strawberry starts and some varieties are definitely more productive than others. I try to track this in my gardening journal but, alas, I do not always record which gave us the most and sweetest berries. And, of course, I always vow to record more diligently but in the height of the busy planting and blooming season that doesn't always happen!
I am attending a birthday party for a friend this month. There will be four of us round the table and, as always, I like to bring something to share. For this party, I will be making apricot-lavender scones. Below is the recipe from Bonnie Louise Gillis' lovely book entitled Lavender-Self-Care Recipes and Projects for Natural Wellness. The scones are delicious!
Lavender-Apricot Scones
Ingredients
2 cups all-purpose flour
½ cup dried cranberries
1/3 cup sugar
1/2 cup chopped walnuts
1 tbls. baking powder
*1 1/3 cups lavender infused cream
¼ teas. fine kosher salt
1/4 tsp. dried purple culinary lavender buds
1/2 cup chopped dried apricots
Demerara sugar for sprinkling after baking
*Lavender infused cream: Stir ½ tsp. of lavender buds into the cold cream, cover and refrigerate for 8-12 hrs. Then strain the cream and use in the recipe. If the flavor is too strong for your taste, add more cream till you reach desired flavor and then measure 1 1/3 cups for the recipe.
Instructions
Preheat oven to 400 degrees F.
In large bowl combine flour, sugar, baking powder, and salt. Mix well with sturdy spoon
Stir in apricots, cranberries, and walnuts. I also add the lavender buds at this time. Break up any clumps while incorporating into dry ingredients.
Add the infused cream and stir till just blended.
Place dough onto dusted work surface and knead until smooth – about a dozen cycles of pressing, folding, and turning. If dry, add more cream a tbls. at a time.
Press and shape the dough into a circle about 1" thick. Sprinkle demerara sugar
over the top of the dough.
With a sharp knife, cut the circle into 8 wedges and transfer them to the baking sheet.
Bake for about 18 minutes, until golden brown. Serve with butter, whipped cream or jam.
Bon Appetit!