May is a month of anticipation and hope. Trees and flowers begin to bloom, the grass begins to green, birds are singing and thoughts of spending hours in the gardens fill my mind and imagination.
And now for a bit of interesting trivia. The month of May entered the English language in the 1050's and is named for the Roman goddess Maia. She was an earth goddess of spring and fertility and believed to oversee the growth of plants during this month of renewal. I am hoping she looks over my shoulder as I begin to turn the earth and hope for renewal as well. My heart is still so heavy as Ukraine continues to suffer.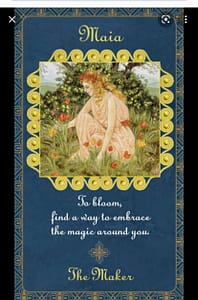 Adventures in Writing and Reading
On Thursday, May 26 from 4-6pm, I'll be at Seaport Books in La Conner. This wonderful independent bookstore is hosting local authors in an outside event at the waterfront on Gilkey Square. Please come join us if you can as it promises to be a fun event with lots of great books displayed by their wonderful authors! We are hoping for dry and warm weather! Visit their website at https://seaportbooks.com to learn more about the store and this upcoming event!
My talented sister, Kathleen Noble, illustrates the covers for my books. In April I traveled to their home in beautiful Woodland Park, Colorado, for a great visit with Kathy and her wonderful family. While there we were able to brainstorm book cover ideas for the new cozy mysteries series of books – The Railway Mysteries.
We looked at l pictures and videos of the beautiful coastline of Southern Wales, paying particular attention the area between The Mumbles and Swansea which is the setting for the novels.
We also had a great time looking at images of British and Welsh steam locomotives, freight and passenger cars that were in operation during the 1940's. Our father, William H. Noble, was a railroad engineer and drove similar trains during the war years in Alaska and then back home in Ohio after the war. Dad was a railroad engineer for over 40 years and his love and dedication to the railway industry is the impetus for this new series of books.
Gardening and a Recipe
Our May is starting out very soggy and very cool. We are soon leaving for ten days of fishing in the mountain lakes of Eastern WA, and I am determined to have those sweet pea seeds in the ground before we leave. The snap peas are up and growing as are the onions, garlic, and various variety of weeds! Gardening will begin in earnest when we return home and hopefully we will succeed in bringing some of the Eastern WA sunnier weather back with us.
Banana bread recipes are as numerous as a big bunch of bananas on the vine. And of course, we all have our favorite. And since I have three nice over-ripe bananas in my fruit bowl, I am passing this favorite on to you. May you enjoy it with a hot cup of coffee or your favorite tea. And I do recommend you spread a little butter on top. It is also quite delicious toasted for breakfast.
Gail's Banana Bread
3 very ripe bananas (medium to large)
½ cup room temperature butter (8 Tbsp)
¾ cup granulated sugar
2 large eggs, lightly beaten
1 ½ cups all-purpose flour
1 tsp baking soda
½ tsp salt
½ tsp vanilla
1 cup walnuts or pecans
½ tsp cinnamon
Instructions
Preheat the over to 350 degrees F. Grease and flour a bread loaf pan
Mash the bananas thoroughly with a fork
Add the eggs and vanilla to the bananas, mixing until blended
In a mixing bowl, cream together 8 Tbsp of softened butter and ¾ cup sugar
In a larger bowl, whisk together the flour, baking soda and salt adding the butter and sugar and add the butter and sugar
Add the banana mixture and nuts and pour into the prepared loaf pan
Bake at 350 dress F for 55-60 minutes. Let cool for 10 mins and transfer to wire rack
Bon Appetit!
UPCOMING EVENT!
May 26 book fair at Seaport Books in LaConner, Washington, 4-6pm