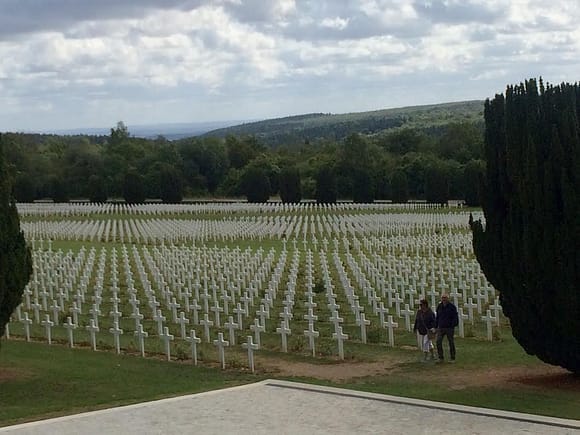 While we in the United States celebrated our Memorial Day this weekend, there were ceremonies throughout the world commemorating the lives lost by our United States military while supporting our allies in armed conflicts.
In Verdun, France this past Sunday, French President Hollande and German Chancellor Merkel marked the 100 year anniversary of the Battle of Verdun.  The 10 month battle was waged from February through December of 1916 and was the longest of World War 1 claiming the lives of 143,ooo German and 163,000 French soldiers and wounding hundreds of thousands of others.
There are no survivors of this terrible conflict and thus we are left to remember the horrible wages that war claims from us all.  It is almost a year now that I stood at the World War 1 memorial in Verdun feeling bereft with grief and sorrow hoping beyond hope that the peoples of our planet would find compassion and courage to find peaceful means to resolve conflicts.  We are all responsible for making this a reality.  If we want peace we must demonstrate understanding and compassion alongside fulfilling the need to feed, clothe, house and educate those on our planet living in poverty and ignorance surrounded by the desolation of years and sometimes a lifetime of armed conflict.