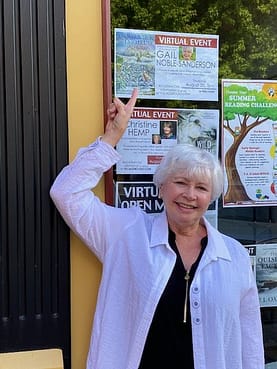 Village Books in Fairhaven, WA will be hosting a virtual book launch, via Crowdcast, for my new book, "The Lavender Bees of Meuse" on Thursday, August 20 at 7pm PT.

So hope you can join my sister, Kathleen, and myself as we discuss my books, her cover art, and our unique collaboration as sisters and artists. I will be reading from the new book and we will be answering questions you can send in during the event.

So hope you can join us! To sign-up for what we think will be a fun and informative virtual event, please click on the link below.

https://www.villagebooks.com/event/litlive-gail-noble-sanderson-082020

This link also lists all the three books in the Lavender Meuse Trilogy and how to order any of the three from Village Books. They are also available from Amazon.